Students in Grade 3 are commencing learning recorders this week, building on what they learnt in Grade 2. Thus far, they have focused on using rhythm blocks to create music bars in common time; and revisiting the differences between semibreves, minims, crotchets and dotted minims.

Currently I am attending some professional learning workshops with 'School Drama Hub' that consists of presenters from the Sydney Theatre Company, University of Sydney, Deakin University and ACARA. It has been a great experience and I am enjoying testing out what I have learnt with the students in Grade 4. Students are doing process drama activities in response to different texts that encourage deep thinking about the characters, relationships, feelings and themes from the books.

Grade 5 students are using every day actions or sports to adapt into creative movements and dance steps.

Grade 6 students are experiencing West African drumming with djembes. This is a new unit of music, stemming from professional learning I undertook in June and then the purchase of a class set of djembes. Students seem to be having fun each week learning more techniques and parts of a song. Drumming is also a great tool for mindfulness!


Powered by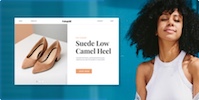 Create your own unique website with customizable templates.