We have had an enjoyable start to the year in Performing Arts! It has been fun teaching and learning with the Grade 1 and 2 students again, getting to know the new Preps and seeing the Grade 3-6 students around the school.

Lessons commenced with setting the work standards and behaviour expectations and playing different Performing Arts games to build class relationships.

Prep students are currently working on a dance unit using the book 'The Hungry Caterpillar' by Eric Carle as a starting point.

They are exploring locomotor and non-locomotor movements, body shapes they can make that relate to the life cycle of the caterpillar.

Grade 1 and 2 students are exploring dance and creative movement focusing on their personal experiences at the beach and using other texts and video clips to add to their thinking.

Congratulations to Dean from 2AF on his RRIPO Role Model award for responsibility and teamwork in Performing Arts, to be presented at assembly on Wednesday 28th February.
Powered by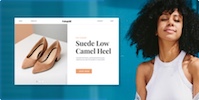 Create your own unique website with customizable templates.