At Templestowe Park the Grade 5 and 6 students are involved in a musical every odd year. They are such an exciting process which enables students to challenge themselves and grow in confidence and self pride.
In 2017, Cast A proudly presented
'Disney's The Lion King Jr.' at The Besen Centre (Burwood)
on Wednesday 30th August and Cast B on Thursday 31st August.
What a wonderful two nights we have had as our students took us on the journey of the 'Circle of Life' through the African Pridelands. They all did such an outstanding job and it is simply amazing that this was achieved all in just over 6 weeks.
The commitment and dedication the students showed throughout has been incredible!
Here is the link for our production website -
http://tppsproduction.weebly.com/
All 2015 Grade 5 and 6 students were involved in the 'Once Upon a Time' Musical written by Bushfire Press Pty Ltd. This featured nursery rhyme characters, dancers, singers, and a zombie army and nursery town folk. Students worked exceptionally hard during rehearsal time and in their allotted Performing Arts sessions to produce two excellent nights that were performed at the Whitehorse Centre.
Listed below are previous Productions performed by TPPS students:
2017 - The Lion King Jr (Disney)
2015 - Upon a Time (Bushfire Press Pty Ltd​)
2013 - Masquerade (Bushfire Press Pty Ltd​)
2011 - Kids at Sea (Bushfire Press Pty Ltd​)
2009 - A Kidsummer Night's Dream (Bushfire Press Pty Ltd​)
2007 - Currawong Creek (Bushfire Press Pty Ltd​)
Powered by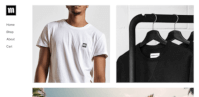 Create your own unique website with customizable templates.