This week in Performing Arts, Grade 1 and 2 students have been playing rhythm games on the glockenspiels, recorders or by using body percussion. It has been fun way to finish off their semester.

If your child has a recorder and bag at home, please ensure they are returned to school at the start of next term.

During Grade 3 lessons this week, the Performing Arts Room was messy! Working messy though, as we were busy creating our musical instruments. There were some fabulous creations and with materials better than cardboard and string, I feel like we perhaps should have been applying for patents!

Grade 4 students finished with their performances, based on the music genre they researched – dances, musical arrangements and singing. Fantastic work!

I wish the Grade 1-4 students all the best for the remainder of the school year and I'm sure they will enjoy what Mrs. Dulics has to offer in Chinese Mandarin.
Powered by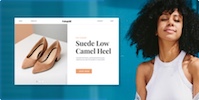 Create your own unique website with customizable templates.