Last term, Foundation students worked on narrating picture storybooks that linked with their Inquiry unit 'From Farm to Plate'.

Through the narration students' added actions, sounds through voice, body percussion and musical instruments to communicate their ideas.

There were some fantastic roosters in the group!

​

Term 4 Foundation students are playing 'Boomwhackers', a set of tuned percussion instruments that look similar to rainbow-coloured plastic tubes.

They are learning to link the tubes to their musical notes and solfege (singing notes – "Do-Re-Mi").

We are looking forward to learning a song to perform at the Foundation Concert – fingers crossed that it all comes together!
​

Grade 5 and 6 students this term are working on creating their own Performing Arts game in a pair or by themselves. They have an assessment rubric to use in the development of the game to ensure they create an enjoyable, educational and functional game for others to play.
Powered by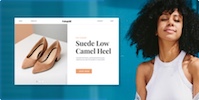 Create your own unique website with customizable templates.