Wow! Term 1 is almost over – time flies when you are having fun! What a busy, busy 9 weeks it has been with so much achieved already in this school year!
Grade 4 students are continuing to finesse their puppets and shows. There has been some amazing creativity shown and fabulously entertaining stories been told.

I look forward to taking some of the Grade 4 students and their shows on tour next term when we visit our local kindergartens and preschools.
During the start of Term 2, Mr. Roberts and myself will be taking 4-6 Grade 4 students to our local kindergartens and preschools, where students will perform their puppet show and then do some dance, drama and music activities with the kinder students.
Grade 3 students are putting their final touches on their acts, in preparation for their final performance next week in class. It is sure to be an entertaining week.
​Grade 1-2 students have finalised their own dances to "The Macarena" or "The Mexican Hat Dance".

They will now be sharing their dances and teaching the steps to other peers in class.
Powered by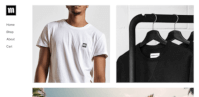 Create your own unique website with customizable templates.