The Foundation students' enthusiasm for Performing Arts lessons has continued. They are keen to play the games learnt in previous sessions, especially performing various characters whilst wearing different hats and masks. This week they started to learn a bush dance 'The Shearer's Jig'.

Grade One students for the last two weeks have been working in small groups on soundscapes of the four seasons. We look forward to recording our instrumental performances soon.

This week Grade Two students have revisited some bush dancing from last year and we will be adding to their repertoire in the upcoming weeks.

Students from Grade Six are working in small groups to eventually perform and record their own version of an artist's song or a variety of songs from different artists. They are working on including different percussion sounds through the use of their voices, bodies or musical instruments.

Powered by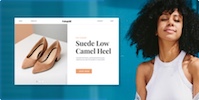 Create your own unique website with customizable templates.